At the DVCon conference in Santa Clara in April, Brian Bailey of Semiconductor Engineering hosted a round table discussion on the state of EDA and the opportunities for new startups to grow and succeed.  Imperas CEO and OVP founder, Simon Davidmann was part of the discussion.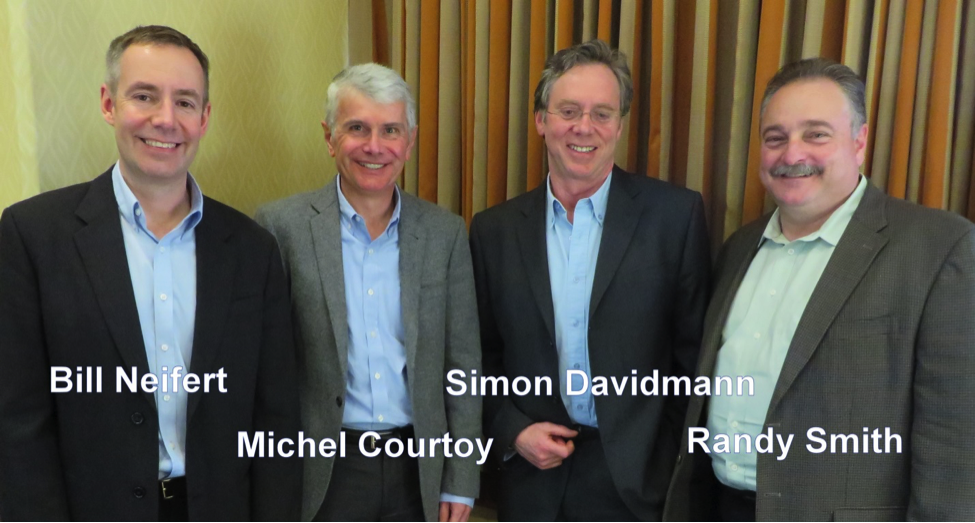 Other participants were Bill Neifert, chief technology officer at Carbon Design Systems; Randy Smith, vice president of marketing for Sonics; and Michel Courtoy, vice president of marketing and business development for Kilopass Technology.
The discussion is being reported in 3 posts by Brian. There are links to them below.
In a snippet from the first report, Davidmann said "The goal of the electronic design automation industry is to help people build electronic products. If we look at the people around the table, we have an EDA company, two IP companies and we (Imperas) are really a software company. The industry started off with computer-aided design, and then over time started trying to build automation. We developed technology to help make designers more efficient. The industry trajectory is moving away from design automation. I got involved in an IP company in 1997 because I saw the opportunity to make designers more productive by bringing in pre-verified IP. The best way to improve verification is to bring in something that has already been verified. Now you have a different problem with integrating it. If we consider verification, there has been a dramatic change in this over the past 15 years. It is changing again and will begin to morph into the software space. Ten years ago, I started moving out of traditional EDA, then into IP, then verification and most recently into software. EDA has to find ways to use the skills we have and the methodologies that have been developed and move that into software."
Link to post 1: http://semiengineering.com/problems-ahead-for-eda/
Link to post 2: http://semiengineering.com/problems-ahead-for-eda-2/
Link to post 3: http://semiengineering.com/problems-ahead-for-eda-3/
##